Best Contract Manufacturing in Troy, OH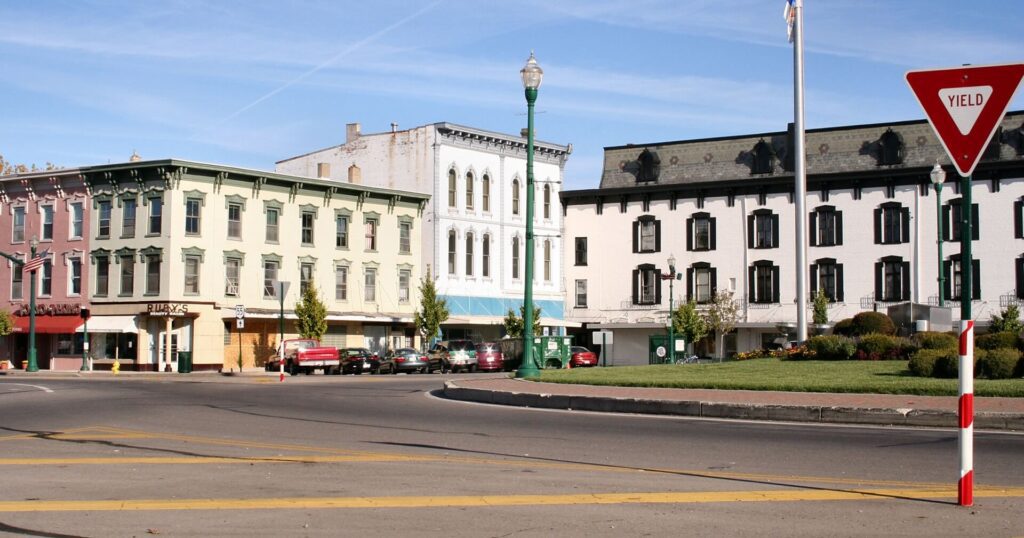 If you are looking for a first-class sheet metal rolling services from the best contract manufacturing in Troy, then you already have it. Ohio Contract Manufacturing Specialists has a world-class metal fabrication facility located in Troy but serves all clients from the entire Ohio State. Our workshop has all the metal fabrication machines including high-end sheet metal rolling machines that you can count on for perfect rolling into any desired shape.
Some contractors use rollers wit pre-defined shapes and sizes. This limits your design and fabrication to just those shapes and sizes. However, with our machines, you can design limitlessly knowing that any shape of any size can be fabricated in our workshop.
What is sheet metal rolling?
Even before we define what sheet metal rolling is all about, let us bring it into your attention that metal of any gauge can be rolled into any shape with the machines that we have. So, don't feel left out even if we don't mention metal plates and structural steel metals.
Back to the topic, sheet metal rolling is a term used to describe the manufacturing of cylindrical shapes with smooth curvature or radius. We are all seeing such items all around us, both domestically and in the commercial industries.
Think of pipes, tanks, boilers, gas cylinders, and any other cylindrical object that you have next to you. They all pass through the same process of rolling.
What is our rolling capacity?
Ohio Contract Manufacturing Specialists have machines that make it possible to roll different shapes from steel, aluminum, and other metals. As we have already stated, we deal with metals of many different thicknesses provided you specify it in the design. We are capable of rolling many different sheet metal parts that are needed in different applications. We offer our clients the flexibility that they need in the design, and hence, making us the most favorite.
We have handled both big and small projects, all of which have been successful. Whether you are a manufacturer who is also supplying your customers, you can count on our services for high-volume sheet metal rolling. This capacity has been made possible with the use of CNC press braking in the rolling process. Using our services makes things easier for you as it is a worry-free arrangement.
We guarantee high-precision and perfection in all the parts that we roll. You can rely on us for beating the deadline as we will always deliver all the rolled parts and sections on time. This is the most affordable worry-free contract manufacturing that you are looking for. Simply place your order and forget about it.
Other services
We are an all-in-one metal fabrication service provider. With us, you will have all that you need under one roof. You will save yourself from the hassles of using two or more suppliers for the same parts. Just talk to us about it, and you will ever be appreciative of the benefits that you will get from us.
Unlike other contract manufacturers that focus on just one specific type of service, we are a company skilled and experienced to perform a large scale of services. Our focus and attention to detail on your project and task goes above and beyond. We exceed the expectations to all of our clients daily.
Our core offerings and services at Ohio Contract Manufacturing Specialists includes, but is not limited to, the following below:
We service multiple cities throughout the state of Ohio. We provide all the services listed above, and much more in every city throughout Ohio.
If you don't see your city listed or a specific service listed, don't worry. All you have to do is contact us by either giving us a call or filling out our online contact form. Then we'll discover what are some of the top solutions for you, your business, and executing a solid solution.
See our city areas of service: