Best Contract Manufacturing in Akron, OH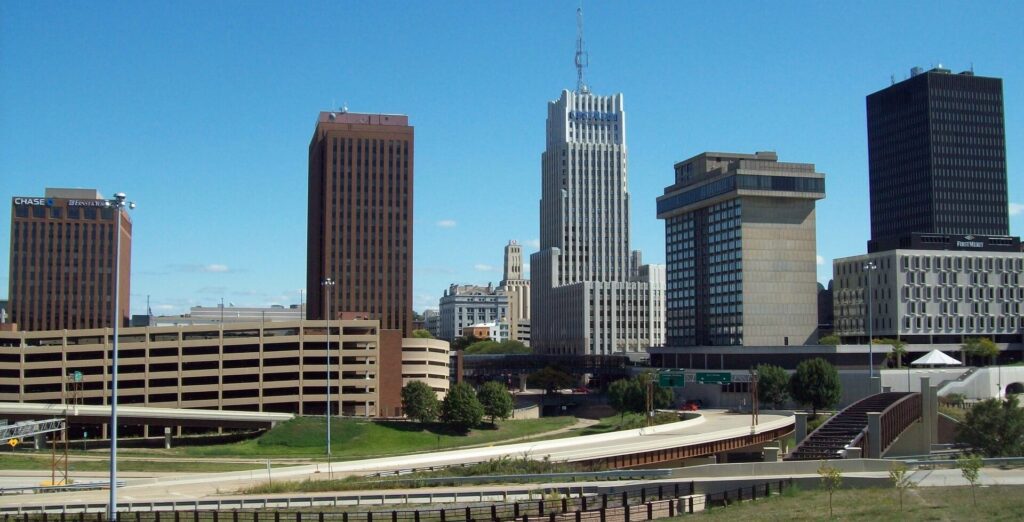 Metal finishing is the last process that all fabricated parts or products pass through. Before anything can be presented to a customer, it has to be given that one last touch that comes in the form of surface finishing. At Ohio Contract Manufacturing Specialists, we are specialized in surface finishing that is the best you can count on to have all your parts given that last touch.
Reasons for metal finishing
Before we even tell you about the best contract manufacturing in Akron for all your parts. Let us first talk about the benefits of metal finishing. You may be asking yourself even why you need to bother about surface finishing for all your fabricated parts. That is what we are going to answer in this section. Keep reading to get to learn more.
Metal finishing to enhance the suitability of the fabricated parts to the intended use. For instance, parts that are used where reflections are not needed may need to be blackened before they can be shipped to the clients. Also, parts that are going to be exposed to harsh environmental conditions may require a form of coating to protect the parts.
Metals finishing is done to make the parts corrosion resistant. Steel metal corrosion and rusting is not something new to us.
Both rusting and corrosion reduce the lifespan of all the parts. If they were intended to last longer under the same conditions, then it will serve for considerably fewer days. The final coat on the surface of the metal may just act as a protector against corrosion from chemicals and other conditions.
Surface finishing is also done for aesthetic appeal. The parts will sell in the market with what customers see first. Deluxe finish will definitely attract more and more customers than a dull metal surface. Powder coating, for instance, has been used to act both as a protective coat and cosmetic reasons. That is because it comes in very many different colors. Getting the best contract manufacturer, the caliber of Ohio Contract Manufacturing Specialists makes it possible for you to have the greatest metal finish for your parts.
Adding thickness to the fabricated parts as necessary may just be another advantage that you stand to gain from metal finishing. Methods such as electroplating are a good example of adding an additional layer to the parts that improve its functionality and at the same time protect the parts from corrosion.
Metal finishing methods that we use
Many metal finishing methods exist. These have both weaknesses and strengths when used in different parts. Depending on what the parts are intended for, the right method is chosen for you by our specialists.
The most common methods include anodizing, metal plating, blackening, powder coating, etc. We have all the necessary facilities that you can rely on so that you achieve that which you want for your parts. Just contact us whether for low-volume or high-volume metal finishing services. We have everything that it takes to exceed your expectations.
Unlike other contract manufacturers that focus on just one specific type of service, we are a company skilled and experienced to perform a large scale of services. Our focus and attention to detail on your project and task goes above and beyond. We exceed the expectations to all of our clients daily.
Our core offerings and services at Ohio Contract Manufacturing Specialists includes, but is not limited to, the following below:
We service multiple cities throughout the state of Ohio. We provide all the services listed above, and much more in every city throughout Ohio.
If you don't see your city listed or a specific service listed, don't worry. All you have to do is contact us by either giving us a call or filling out our online contact form. Then we'll discover what are some of the top solutions for you, your business, and executing a solid solution.
See our city areas of service: