Ohio Contract Manufacturing Specialists Story
With the frustration of receiving low-quality products and components from business partners, Ohio Contract Manufacturing Specialists decided to take action and be the sole contract manufacturing company that would care about the output and the quality of the parts and components for their business.
When the company was created, it had a goal to be the company that people can trust because of the world-class quality services they provide. They capitalized on that very need and immediately became the most-sought company in the state, providing a wide range of services including:
Complete Metal Fabrication
Advanced Laser Cutting Services
CNC Press Braking
CNC Milling and Turning
Welding
And Many More
Want to know more about the products and services we offer? Give us a shout – tell us what you need and we'll be more than happy to assist you. We have been providing extensive services to our clients and they can't get enough of it.
Some of our clients have referred other companies and other manufacturers to our doorstep and they were amazed at how graceful we operate – they came back and considered us as their main company whenever they need help with production and fabrication!
Ohio Contract Manufacturing Specialists' Mission
At Ohio Contract Manufacturing Specialists, we have considered it to be our mission to serve and to appropriately attend to the need of all our clients in whatever industry that uses steel and metal parts, components, equipment, and fabricated assemblies.
We stay committed to provide all the services they need, from the early beginning of product fabrication, down to the finishing and the assembly that they need. We can be your go-to manufacturer, able to help you with a wide spectrum of services without spending a fortune.
The main product we are proud of that we give all our clientele is the "peace of mind" that they can never have with other providers and manufacturers. With our complete methods and procedures, we are able to give our clients the confidence they can never get with other companies.

Ohio Contract Manufacturing Specialists' Vision
Our work does not necessarily point towards our company's goals and achievements – in fact, we see our company working hand-in-hand with other manufacturers, companies, and businesses going world-class in the future.
The impact we have in the industry exceeds the normal expectation of other manufacturers – we don't just aim to be the top contract manufacturer in the industry and in the state, but to be able to attend to the need of all our clients.
Our Values
You can be guaranteed of the values and the principles we carry as an organization.
Innovation & Originality
Ohio Contract Manufacturing Specialists will give you the commitment to ensure originality and innovation in all of our actions, procedures, and methodologies.
Urgency
Ohio Contract Manufacturing Specialists will push the effort to be as urgent, as fast, and as swift in all of the things you need us on.
Reliability
Ohio Contract Manufacturing Specialists will give you everything we can to make you feel that we are the most reliable and the most dependable company you will work with.
Professionalism
Ohio Contract Manufacturing Specialists will be ready to attend to all of your needs, concerns, and requests in the most educated and the most professional manner.
Security
Ohio Contract Manufacturing Specialists will make sure that all of our products, outputs, and deliveries are delivered in the best, the most secure, and the safest ways possible.
KEY SERVICES
At Ohio Contract Manufacturing Specialists, we can perform a wide range of services but the following services are where we usually stand out on. These services include:
Laser cutting is one of the modern techniques that is used to work on steel materials. We have a team that will help you work on laser cutting projects. As a team, we work on both small and large laser cutting projects. The good thing is that we charge you according to the intensity of the work. You will really get good value for your money by using our laser cutting services.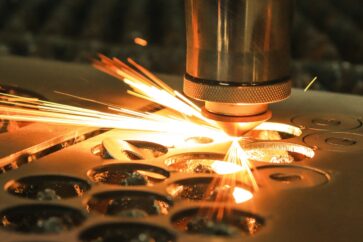 Before working on laser cutting, you have to make sure that you are getting the design right. The challenge that most people have is that they don't pay close attention to the design. One thing you need to understand is that you will compromise the quality of the results when you don't handle the design work well. We have a team that pays close attention to the design of the laser cutting process.
The laser cutting process is a complex one and you should never attempt it unless you have the right skills and tools. Several brands offer these services in the United States to their customers. The process is quite long and begins from the design work to the actual assembly. We carry a high level of experience in the laser cutting process. Therefore, you can be sure that as a company, we will not let you down.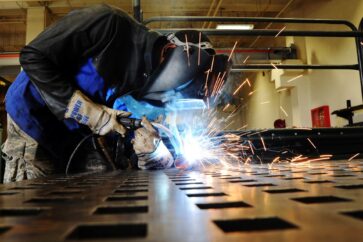 In the modern world, fabrication is actually the order of the day. People look for ways of creating new products for use by customers. One of the common materials that is used in fabrication is metal. There are so many things that you can create using the fabrication process. The secret is just coming to us and we will help you out with any metal fabrication work.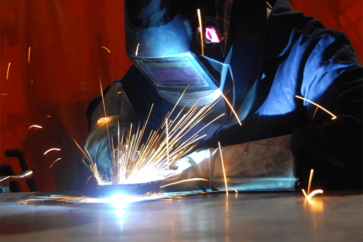 As we said earlier, we have the best expertise when it comes to metal fabrication. There are several brands that offer these services in Ohio but we remain to be the best. We have a highly skilled team that can help you create virtually any type of structure. Once we understand your needs, we will help you to come up with the best design for the fabricated products.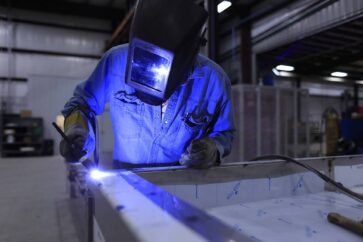 Metal fabrication and engineering is on high demand in the State of Ohio. Several people are looking for ways of creating different products for various uses. We are extremely careful especially when it comes to following instructions. The most important thing is to make sure that the item meets your needs perfectly. You will not go wrong in any way when you choose to use our services for metal fabrication and engineering.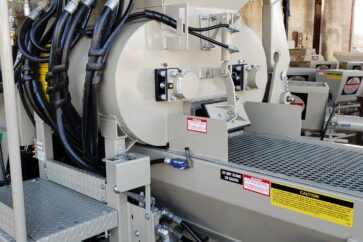 We offer the best services for pumping equipment. As a company, we have invested in the most modern equipment in the market. We guarantee you the best solutions in the market. The machines are highly efficient because they are modern and we have the right expertise.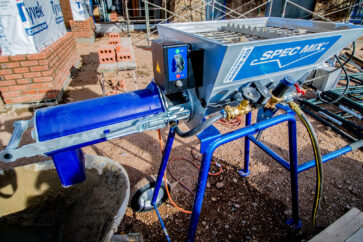 If your project requires the use of mixing equipment, it is good to come to us. We have some of the most modern mixing equipment in the market. Therefore, you can be sure of getting the best services from our brand. The machine operators that we use have been working on these machines for several years and hence have the ins and outs of its operation.
After working on metal structures, there is a need to make sure that they have the right coating. One of the best finishing that you can give to your fabricated products is the powder coating. We know how to make the best mixture to work on this coating.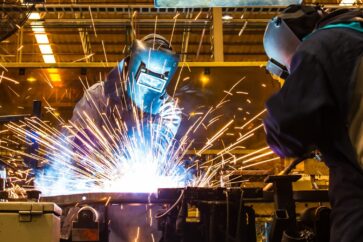 The best company for fabricated products is Ohio Contract Manufacturing Specialists. The team of professionals will help you to create the best designs for fabricated products. We always think out of the box when working on any project to give you the best solutions.
We have been offering the best contract manufacturing services to the residents of Ohio for several years. As a company, we take the shortest time possible to work on your projects while upholding high-quality standards. The company also uses the best metallic materials hence giving you great services.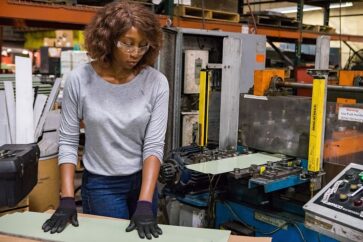 Our job shop offers metal fabrication contract manufacturing for all our customers. We have the capacity to deliver the best metal fabrication products in the market. Our services are the best when it comes to metal services and we charge market friendly prices.
High-mix low-volume is the process of manufacturing different types of products but in small quantities. The process can call for a high level of investment in the right machinery and labor force. It means that it can end up being expensive and time-consuming. You can overcome these challenges by outsourcing the project to the right professionals.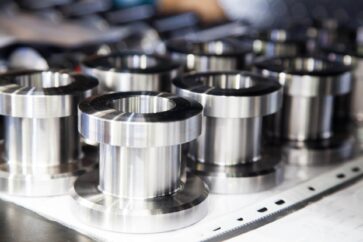 The process of low volume manufacturing is very expensive and time-consuming. The challenges can worse if you don't have the right equipment and knowledge. Those who come to us for such processes and up saving so much.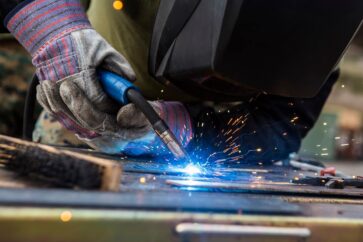 MIG is one of the welding processes that are widely used in the United States. If you are looking for someone to help you work on this project, you can come to use it. We use high-quality metals to implement this type of project.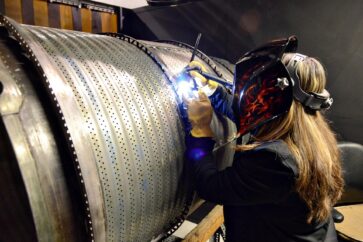 TIG welding is the other type of service that we provide to our esteemed clients. We are extremely keen when working on this type of project. Feel free to call us when you are looking for someone to work on your TIG welding project.
We also offer great solutions in the region when it comes to spot welding. It is one of the most famous techniques that are in use throughout the State of Ohio. We have a highly qualified team of experts that will work on your spot-welding project.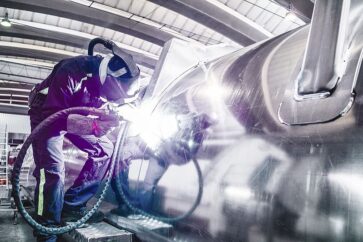 The other field that we specialize in is aerospace welding. Very few people are qualified to work in this industry. With us, you can be sure of getting the best experts to work on your aerospace welding project. We have a clear understanding of the industry requirements and will stick to them to the latter.
We also have great experts to work on your press brake bending project. We use modern equipment in the industry to work on your project. The team will work on the projects that even seem to be the most complex.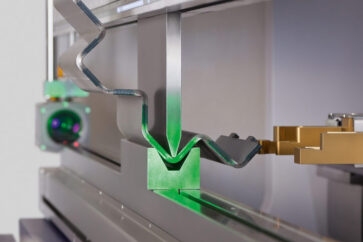 Press braking is the art of shaping metallic materials to give them the desired shape. With press braking, you will be able to develop so many metallic items. We have a team that will deliver exemplary press braking results in the industry.
The press brake machine is among the most commonly used equipment in the industry. However, very few people are qualified to work on these machines. With our brand, you will be able to deliver the best services in the industry.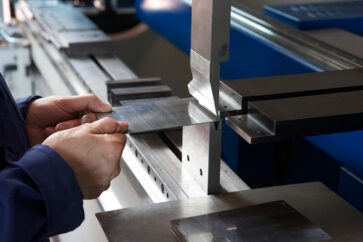 When you come to us, you will also be able to get the best sheet metal bending services. The number and size of the sheet metal will not deter us from working on your project. We have the capacity to serve you regardless of your needs.
There is no way you will work on metal works and avoid steel bending. The reason is that you will need to bend the material into the desired shape. For this reason, it is important to use the right steel bending machine. We offer a high level of precision in this industry when dealing with steel bending. The prices that we charge are also fair and hence you will love what you get from us.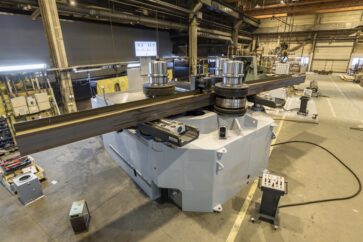 We are also good at structural steel bending and we really love handling these types of projects. The first thing that we do is to develop the best design for your project. After this, it will not be hard to work on your structural steel bending project. It will not be hard to process your project once we understand your needs. The quality that we offer in this niche is truly incomparable.
It is hard to avoid sheet metal rolling when working on metallic projects. This explains why we process so many orders that call for the use of this machine. Our company has modern equipment that increases the efficiency of this process significantly. You will get a perfect product from our brand regardless of the shape that you wish to make.
Structural steel bending has so many applications in the modern world. There are so many types of products that you can process using this technique. In case you have such a piece of work, you are welcome to outsource it to us. We have the best combination of manpower and tool to work on these projects.
In Ohio, we are the number one brand in the processing of fabricated products and goods. We have worked for several customers in this niche with a high level of success rate. The team will sit down with you to get to understand your products. After this, we will design your items in the best way possible.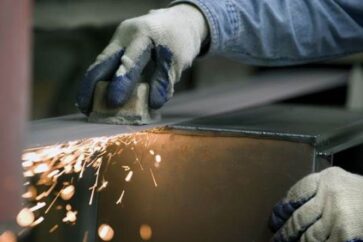 The other service that we provide to our esteemed customers is sheet metal finishing. In this case, we apply a preventive coat on your metal products. This process also enhances the aesthetic appeal of your products. We are a brand that you can trust when it comes to sheet metal finishing.
When working in metallic items, you should never leave behind sharp edges as they can result in accidents. The process of giving these sharp edges a smooth finish is what we refer to as sheet metal rounding. It is one of the key services that we provide to our clients in Ohio.
There are so many benefits of hardware insertion regardless of the metal works that you are dealing with. We have a team that will install fasteners on your metal surfaces to make them stronger. The good thing is that we have worked on several similar surfaces in the past with a high success rate.
The CNC machine is indeed a complex one especially if you are not a qualified technician. In case your metal works call for the use of this machine, you are welcome to contact our team. The company has the most advanced machines to work on any type of project on your behalf.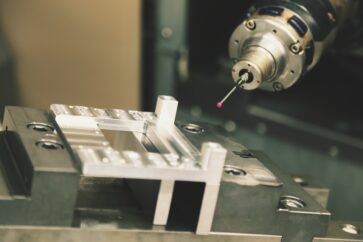 The best brand for processing small batch CNC machining in Ohio is none other than us. We have the right professionals and machinery to work on any metal piece. When you consult our experts, you will surely get amazing services from the company.
CNC milling involves scraping off some parts of the workpiece so as to come up with the desired shape. It is c computerized process that is used to produce several metal parts. It is one of the services that we provide at Ohio Contract Manufacturing Specialists.
CNC turning is a computerized process for turning metal sheets into the desired shapes. It is not a complex process as long as you understand how the machine works. As a company, we have the right team to work on all your CNC turning projects.
Lastly, we also offer the best powder coated fabricated assemblies. After working on your fabricated products, we will coat them with powder to enhance their look and protection. It is one of the best ways to increase the value of your fabricated products.
Where Our Services are Made
Ohio Contract Manufacturing Specialists operate in the cleanest, most sanitized, and the most advanced manufacturing facility. With over 60,000 square feet of well-lit, well-organized, and properly sanitized, you will feel confident in working with us for your manufacturing and fabrication needs.
Our workplaces are strategically located in certain parts of the state – you will absolutely find pleasure in working with us especially when you get to visit our sites!
Only with Ohio Contract Manufacturing Specialists will you be able to receive the complete package of metal fabrication and contract manufacturing. We can help you with a wide range of outputs, parts, components, and products and you will never experience stress and hassle when you work with us!
Give us a nudge and we'll get you the estimate you need and we can promise you that you will fall in love with our pricing!

Unlike other contract manufacturers that focus on just one specific type of service, we are a company skilled and experienced to perform a large scale of services. Our focus and attention to detail on your project and task goes above and beyond. We exceed the expectations to all of our clients daily.
Our core offerings and services at Ohio Contract Manufacturing Specialists includes, but is not limited to, the following below:
We service multiple cities throughout the state of Ohio. We provide all the services listed above, and much more in every city throughout Ohio.
If you don't see your city listed or a specific service listed, don't worry. All you have to do is contact us by either giving us a call or filling out our online contact form. Then we'll discover what are some of the top solutions for you, your business, and executing a solid solution.
See our city areas of service: